Smart
work beats hard work
Using science to perform better, live healthier and invest money.
By Mentor Palokaj
The founder of Skill Collector and GenerousVPN.
What readers think (02:01):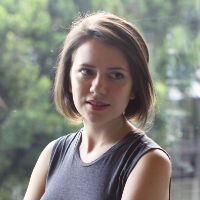 While there's no perfect guide to life out there, this book comes pretty damn close for me. Mentor has done all the legwork of optimizing some of the most critical requirements for self-actualization - health, security, development - and delivered it in a refreshingly accessible manner. It's a book I'm sincerely excited to gift to friends and family.
What I love about it: critical topics (health, financial security, development), it's concise (just enough context and examples), it's thoughtfully organized (consistent structure for each chapter, doesn't need to be read in order) and it's accessible (I could hand this to a teenager and expect they would understand most of it).
What I'd like to see in future versions: Gender sensitivity (unclear if the health recommendations are relevant in the same way to women as men) and mental health (Mentor focuses primarily on physical health but I would love an extension into mental health as I find it just as important for holistic wellbeing).
~ Sasha, Former Global Network Program Manager at Uber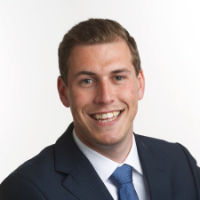 What I like most about this book is that the author gives a lot of examples from his own life. It's also really easy to get back to a subject of your interest, because chapters are short and focused on one subject. Almost everything is scientifically substantiated or the author has conducted his own experiments (which is really fun to read actually). What I would have liked was to have more of a narrative. Since chapters are short, it's more of an enumeration than an easy to read book.
What helped me most in this book was that it clearly explained to me how I could form new/better habits and find the motivation to keep up with them. I was able to take a serious look at my personal finances and make changes to get rid of the 'I-need-to-work-until-I-die' thoughts that often occurred to me before. I now feel confident I'm able to retire early and pursue the things that matter to me in life.
~ Tom, Process manager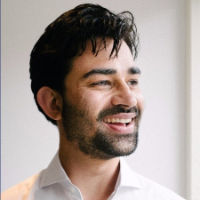 A well written, practical guide to help you achieve more. It's well argumented, to-the-point content is based on actual studies, with no bullshit. The book is well structured, allowing you to use the content that is currently relevant for you, and allowing you to skip over parts that are (currently) less relevant for you.
~ Arjun, Product developer and UX designer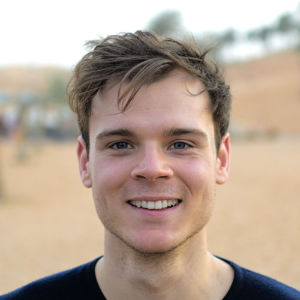 Hi, my name is Mentor
This book is the result of my research & experiments in:
Mental Performance
What pills & powders can safely boost my brain?
What techniques do CEOs and world leaders use to get things done?
Physical Health
Can I look like an athlete with an hour of exercise a week?
What behaviours that 100+ year olds have in common can I copy?
Growing Wealth
Can I get wealthy enough to never have to work again?
How do self-made billionaires earn and invest their money?
🔥 Important:
This book is not about quick fixes or one-off 'life hacks'.
It's about generating permanent results which requires permanent changes.
You can expect real results but they will take real work.
Background:
Want the full story? Watch the launch party video (49:27)
Buy the book
Your purchase includes the physical book, as well as:
Free eBook
Available as PDF, iBooks version, Kindle version and Kobo version so you can read on any device.
Email Course
Get practical & actionable bite-sized emails of the highlights of each chapter.
Lifetime Updates
Get the periodically updated digital versions with new insights, science and techniques.
Signed copy
Signed copy with a personal message.
🔔 Instant access to digital copy.
🎁 Bookmark & sticker
Available from all local Amazon stores.
🔕 Delayed access to digital copy.
*All physical copies have digital copies included
Digital versions are provided for all major platforms (kindle/kobo/ibooks/pdf)
Instructions to claim are inside the book.
Treat this book as a buffet. Find the things youlike, consume them and skip what doesn't appeal to you.
~ How to read this book (p1)
Table of contents
How to read this book - 1

Productivity & learning

Form new habits - 3
Motivate yourself - 12
Work productively and effectively - 21
Learn faster - 31
Enhance your cognition - 42
Self management & productivity shoppinglist - 65

Body recomposition and performance

Lose weight - 69
Increase muscle mass - 83
Increase muscle strength - 96
Develop flexibility and mobility - 104

living longer and better

Eat well tolive longer - 115
Take blood tests and use supplements - 129
Use hormesis to stay healthy - 150
Keep your skin and hair looking young - 169
Health shoppinglist - 183

Money and investing

Update your attitudes towards money - 187
Reach financial independence / retirement (fi/re) - 196
Manage a budget - 211
Have your money generate money - 221
Invest ethically - 238

My habits

About me - 245
My productivity habits - 250
My health habits - 255
My financial structure - 266
[x] Close
Which amazon store?
Pick the store closest to you for the fastest shipping times.